WE OFFER DOOR-TO-DOOR SERVICE WITHIN MAIN CITIES AND CONVENIENT PICK-UP AND DROP-OFF LOCATIONS.
SERVING MANY LOCATIONS IN BETWEEN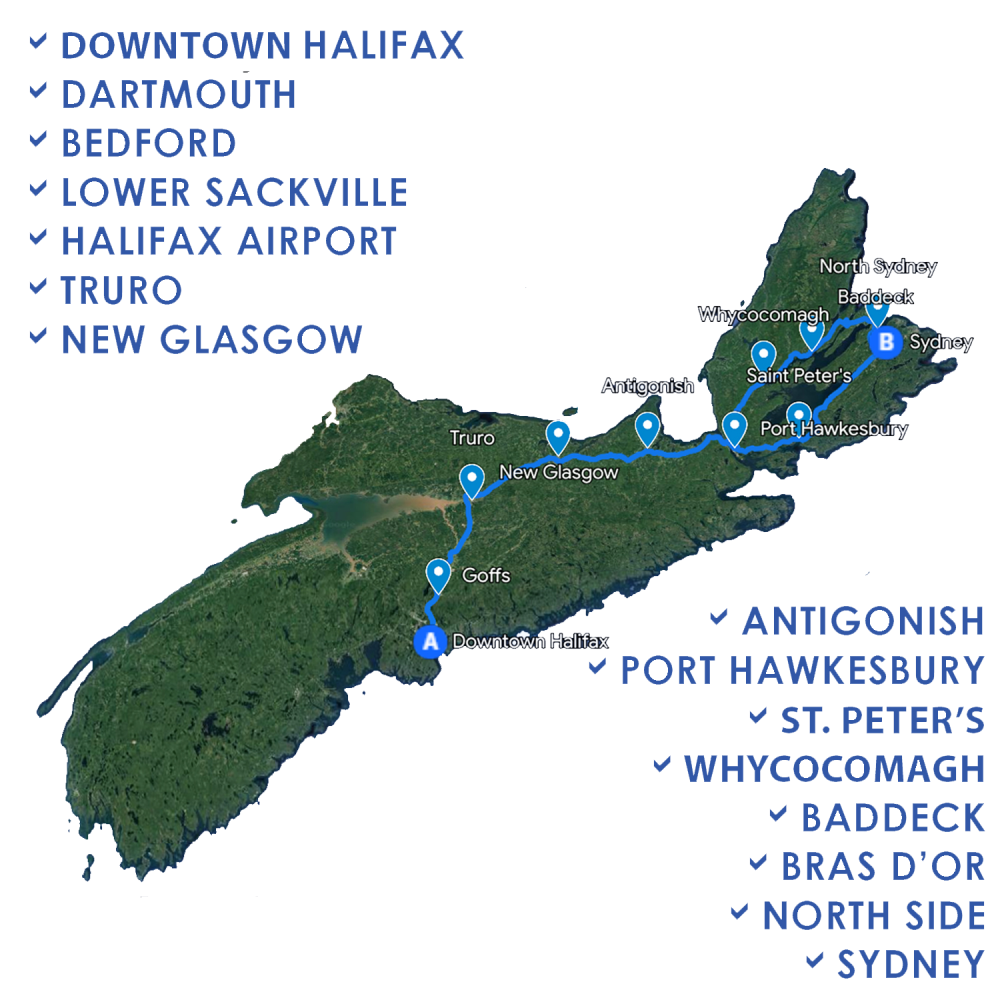 HALIFAX TO NORTHSIDE/SYDNEY
NORTHSIDE/SYDNEY TO HALIFAX
(CONTACT US FOR IN BETWEEN LOCATIONS)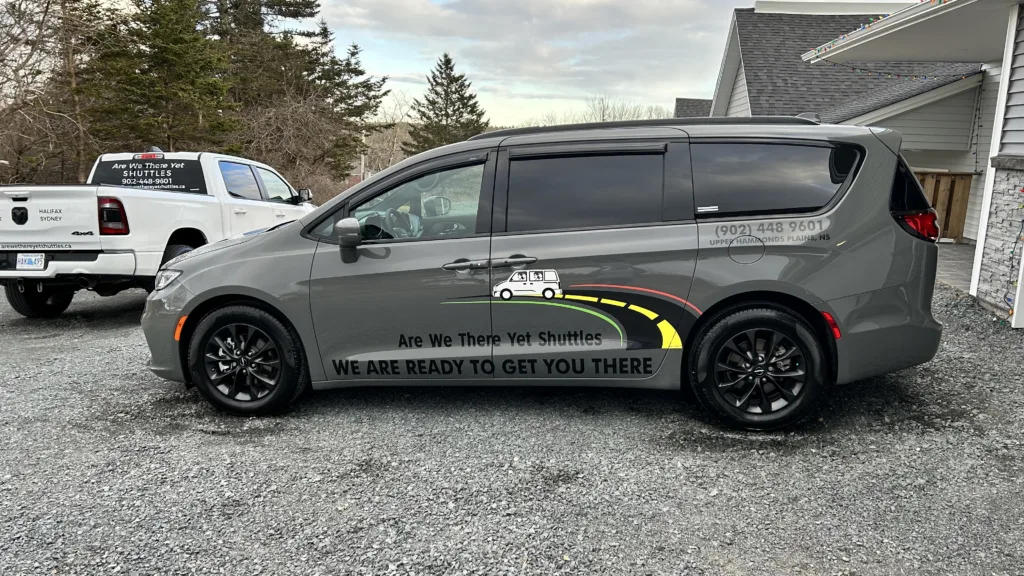 6:30 - 7:00 AM

HALIFAX to CAPE BRETON/SYDNEY
- Approximately 11:30 AM arrival in Sydney
12:30 - 1:00 PM

SYDNEY to HALIFAX
- Approximately 6:00 PM arrival in Halifax
We are available 7 days a week for booking and inquiries.
AVAILABLE FOR CALL OR TEXT
CONNECT THROUGH OUR EMAIL
Questions? Leave us a message and we will get back to you as soon as possible.
Are We There Yet Shuttles is a new Shuttle Service in 2023 offering return trips between Sydney and Halifax with many Locations in between. We promise to offer the Safest, Most Comfortable Rides as our Vehicles are the Newest Models with all the Latest Safety and Convenience features.
We are Owned and Operated by Cape Bretoners now living in the Halifax area and we are committed to exceeding the service you would expect in your Shuttle Service to get you there Safely.
Give us a try and we are sure you will enjoy the Ride!