WE OFFER DOOR-TO-DOOR SERVICE WITHIN MAIN AREAS AND CONVENIENT PICK-UP AND DROP-OFF LOCATIONS.
HALIFAX TO NORTHSIDE/SYDNEY
NORTHSIDE/SYDNEY TO HALIFAX
(CONTACT US FOR LOCATIONS IN BETWEEN)

SERVING MANY LOCATIONS IN BETWEEN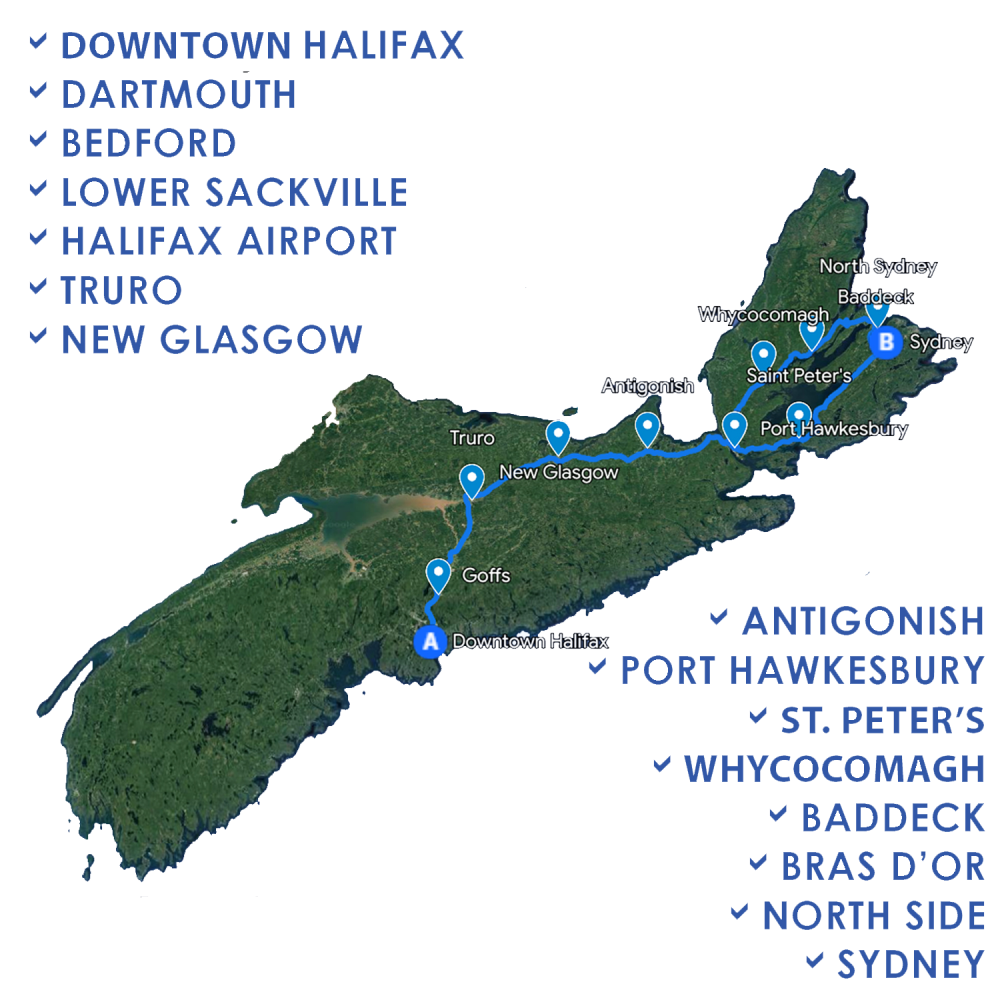 We are available 7 days a week for inquiries.
AVAILABLE FOR CALL OR TEXT
CONNECT THROUGH OUR EMAIL
Questions? Leave us a message and we will get back to you as soon as possible.